History of Hattons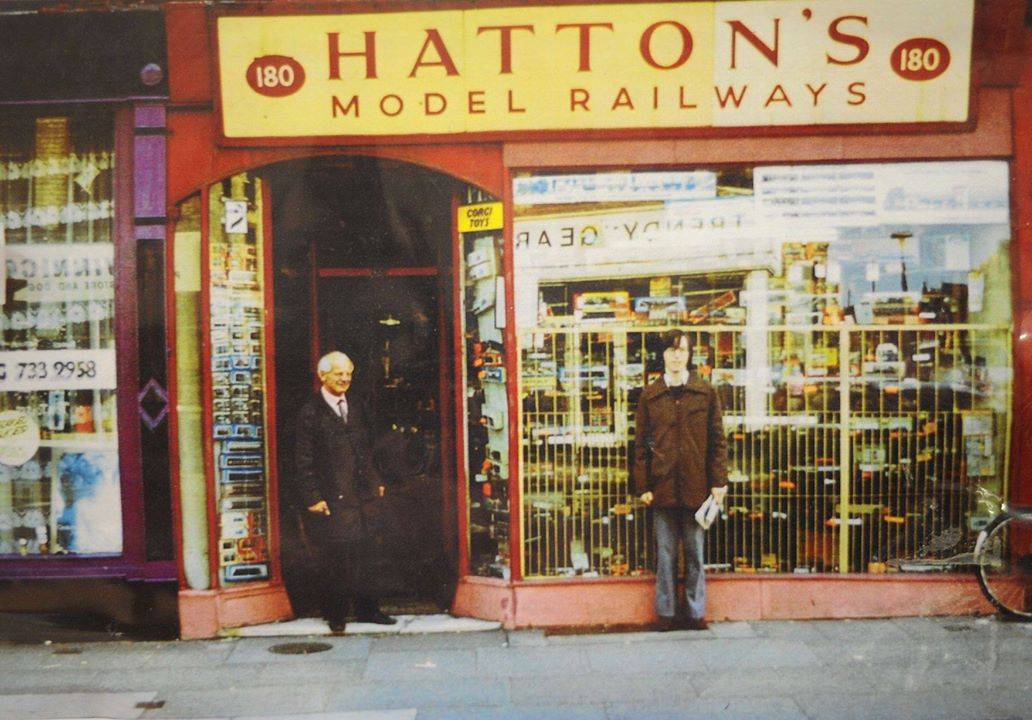 Launched in 1946, Hatton's are a success story in model railways. Combining a sizeable shop and warehouse operation, Hatton's Model Railways serves customers worldwide, exemplifying end-to-end service and, with a bold approach of affordability, we have endeared hobbyists of all levels, from those recently introduced to the utmost industry experts.
Hattons was established by Norman Hatton upon his demob from the army in 1946. He bought a small shop in Smithdown Road, where he sold anything that was in demand after the war. Things we take for granted today were in high demand with little supply to be found. Items such as firewood, second hand toys and fireworks sold like hot cakes.
Gradually, he found toys and particularly model trains were forming the bulk of the business and that, by advertising, customers could be obtained nationwide. Norman bought larger premises in 1958 in which we remained until 2001.
182 Smithdown Road, next door, was purchased in 1999 to give much needed extra space for Hattons' growth and customers' needs. However, this soon proved insufficient and larger premises where found at the outer end of Smithdown road to which we moved during the winter of 2001/2.

Hatton's raced straight out of the blocks with the .com wave establishing hattons.co.uk in 1999. Updated constantly with hundreds of new products, the website now caters to more than 100s of thousands of visitors a month, while Facebook, Twitter & Instagram take you directly inside the Hatton's Hub.
When Norman retired in 1998, his son Keith took over the running of the business, assisted by his sister, Christine.
Keith Hatton was born in 1959, and died, aged 48, in September 2008. At the time of his death, Keith had been responsible for Hattons emergence as the leading independent retailer in the sector which we operate in.
Following the death of her brother in 2008, Keith's sister, Christine, stepped up to the mantle to take over the reigns of running the firm.
Christine is determined that the growth and development of the business continues in the manner it had done before the death of her father, Norman and brother, Keith.
The Hatton's Hub, the current home of all Hatton's operations - including our store opened in 2016, replacing the store on Smithdown Road, Liverpool.
For the past ten years, we have produced exclusive models of iconic locomotives and rolling stock both with major manufacturers and, more recently have developed models ourselves.